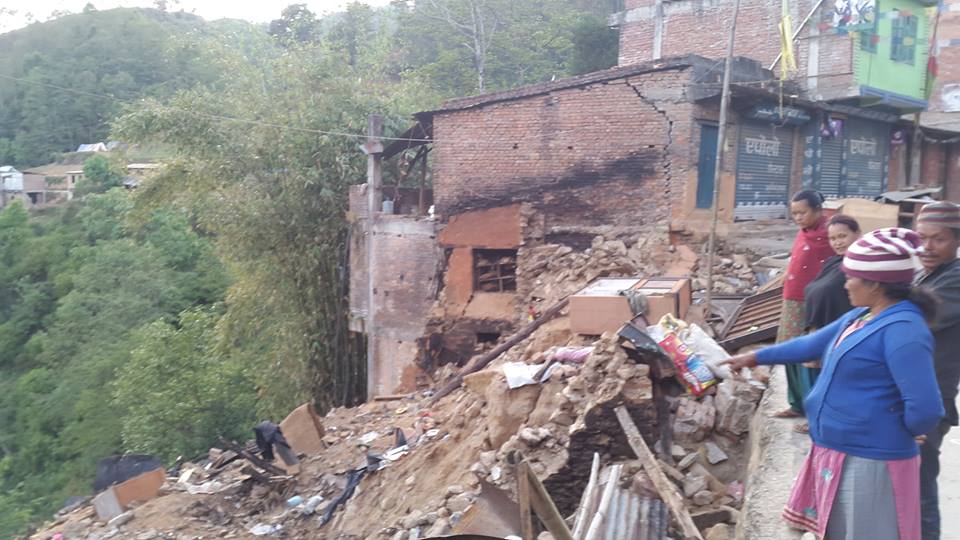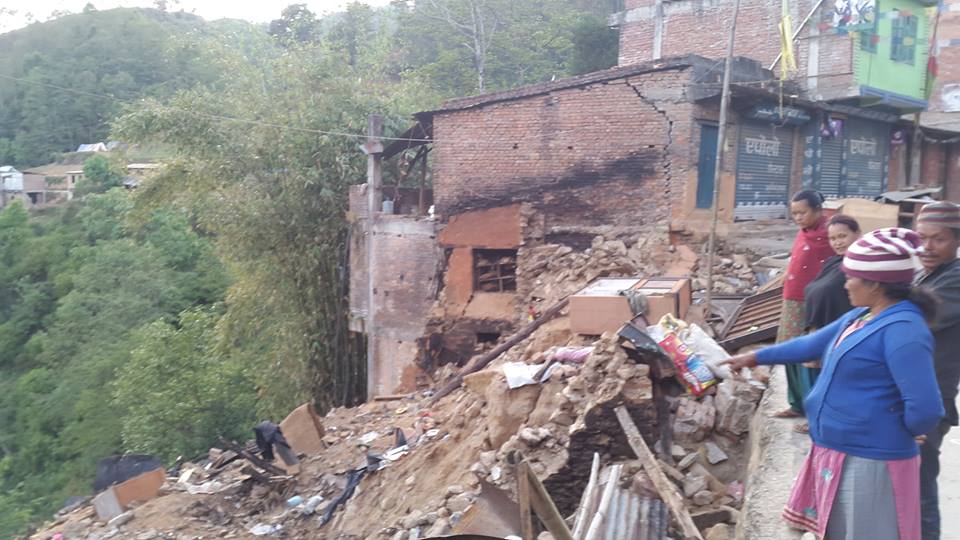 Nepal Earthquake
Quick Facts
• Over 8,000 deaths • Total death toll predicted to exceed 15,000 • Over 600,000 homes destroyed • 1.7 million children directly affected • Over 125,000 pregnant women affected • Reconstruction expenses predicted to exceed $5 billion
"At that earthquake moment, I was thinking this [was] my last day."
-Jenith Fuyal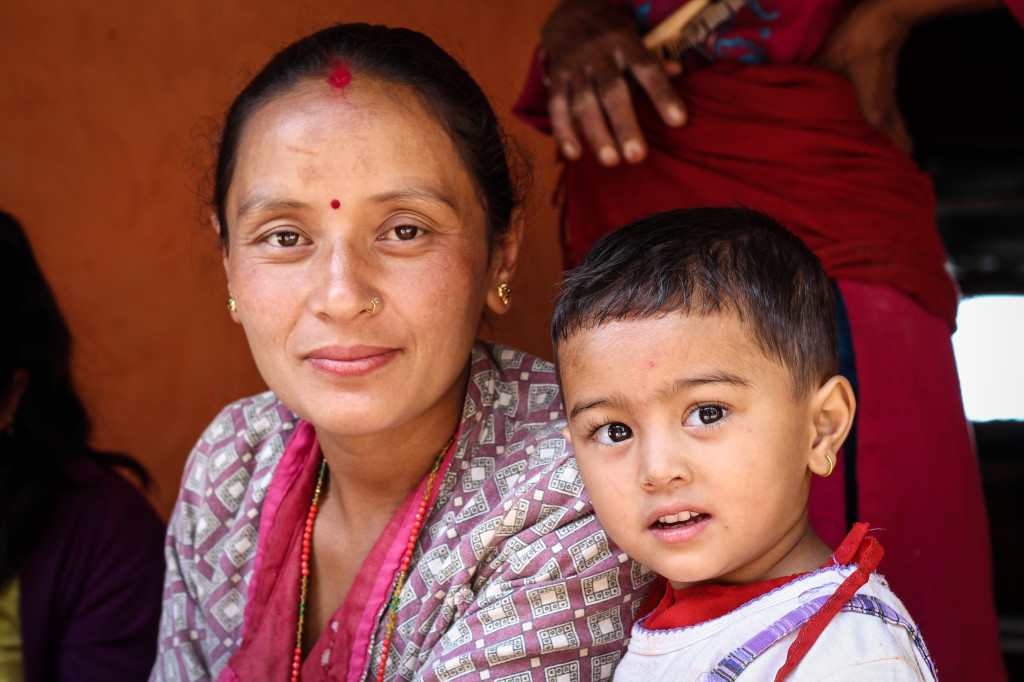 Jitpur Phedi
Quick Facts (Pre-Earthquake)
• 918 households • Total population: 4,802 • Approximately 80% of households rely on agriculture and subsistence for income • Over 80% of homes lack direct access to water • 40-50% of homes do not have access to a permanent toilet (2009)
Donate!
Click here to donate to Volunteers Initiative Nepal.
"Please, share what I have shared!"
-Prajana Shrestha

Click here to visit DearNepal on Facebook
"In this horrendous hour of need what the people of Nepal needs to know, is that they are not alone!"
-Louise Brandt Anderson
Jenith Fuya, a young Nepali man, was inside his house in Jitpur Phedi, Nepal when the massive earthquake struck on April 25, 2015. Jitpur Phedi is a widespread 9-ward rural village district approximately 10 kilometers north of Kathmandu. The earthquake's current death toll in Nepal exceeds 7,000 with predictions that this number may ultimately reach 15,000. Over 14,000 injuries are reported, and over 160,000 homes destroyed.
"At that earthquake moment, I was thinking this [was] my last day," explains Fuyal. He and most community members fled their homes to seek safety out in the open.
Some were not able to get out as quickly. After the initial earthquake, a neighbor and friend of Fuyal ran out of his house crying for help. His mother had been buried in debris from their crumbling home.
"Only her head can be seen, but all other parts are covered by stone, wood, bricks," described Fuyal. He and his brother were able to dig her out. The woman suffered injuries to her ear and leg, but was otherwise alright.
Residents of Jitpur Phedi are now faced with a shortage of shelter, food, and water.  "Our community [has] become so bad. No homes. All people are staying in tents," described Fuyal. He also describes how broken-hearted the community is. "People say, 'how to make my home again? How to survive without home?' Some people cry [while] saying that sentence. Hearing that from people… we also feel sad."
Jitpur Phedi, a Community in Need
Bhupi Ghimire of Kathmandu is the founder and director Volunteers Initiative Nepal (VIN), an NGO that has worked in Fuyal's home community, Jitpur Phedi, since 2007.
"The situation here in Nepal is desperate!" Ghimire posted on Facebook on April 30.
"Almost all houses are destroyed and people have nowhere to live. Their food, clothes and cooking resources are all buried under the broken houses!"
VIN is working to build tents and provide food and water to over 2,000 families in the three communities they work in: Jitpurphedi, Okhaldhunga and Okharpauwa.
"We have been working hard to raise funds for the victims so that they will have a normal life again," Ghimire explained.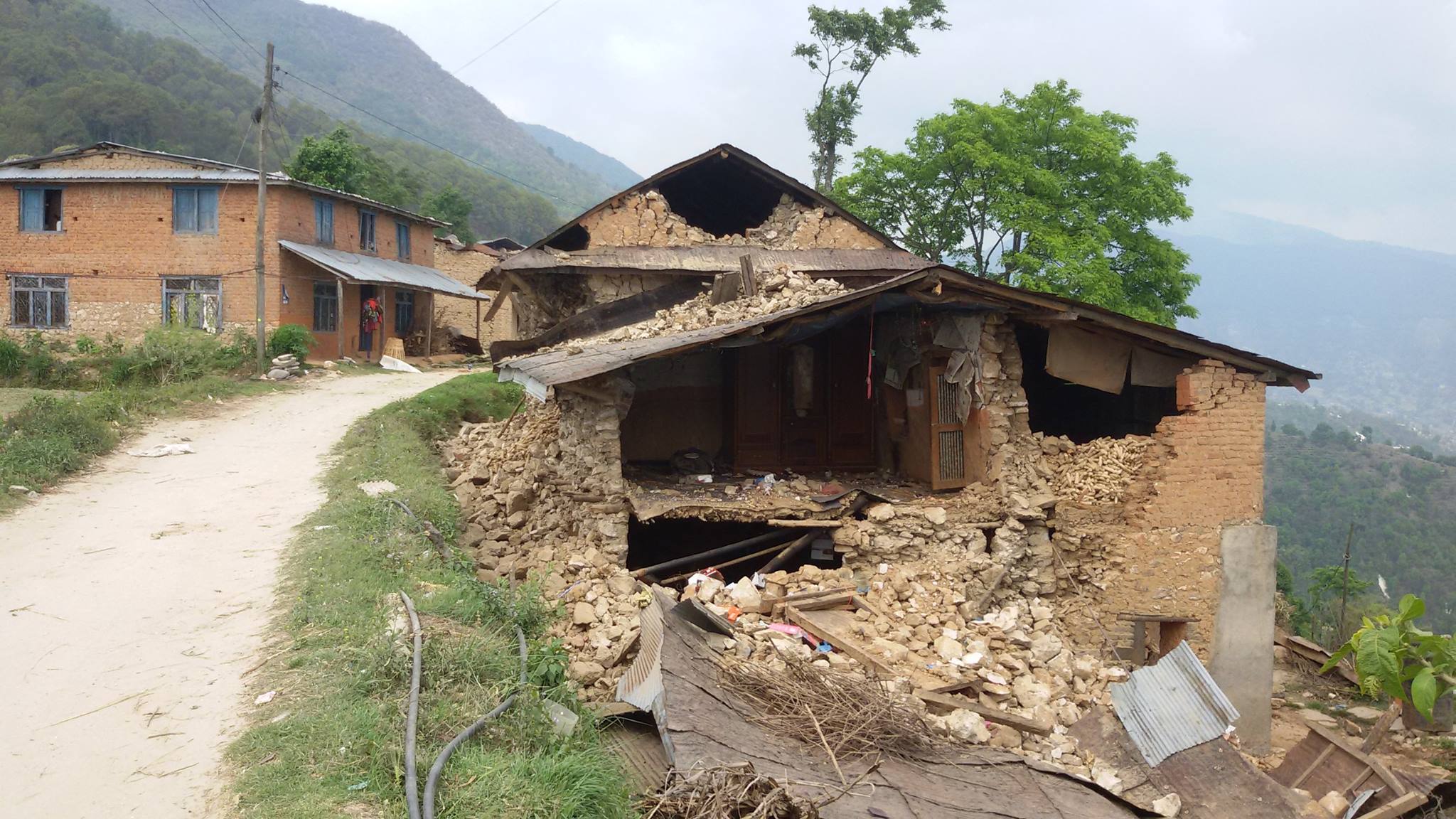 3 Things You Can do For One Corner of Nepal
Donate:
VIN is collecting financial donations for earthquake victims in their three communitis. According to Ghimire, $100 covers food, water, and shelter expenses for a single family. VIN is committed to ensuring 100% of funds dedicate to earthquake victims goes directly to families in need, and will not be taking any administrative costs out of donations designated for earthquake relief work.
"Because of your and others help, poor people [will] get [a] chance to make their new, good life," stated Fuyal as he expressed gratitude for the support as one of the many earthquake victims in Jitpur Phedi.
Spread awareness:
Not everyone monitors the world news or has a network of friends that makes them aware of current events. Even those who are aware of the earthquake may not comprehend the magnitude, damage, and desperation of the situation.
"Please, share what I have shared," urged Prajana Shrestha, VIN Executive Secretary, after discussing the extensive damage to the Kathmandu region. Awareness is key in gaining more financial support for Nepal during these difficult times.
Send encouragement:
People around the world are using social media as a means to send positive messages of hope and encouragement to Nepal. Hashtags such #StayStrongNepal, #PrayForNepal, and #DearNepal have made a strong appearance on social media sites such as Facebook, Twitter, and Instagram.
DearNepal is one Facebook page devoted to directing encouraging words to the people of Nepal.
Louise Brandt Anderson of Denmark is a current resident in Kathmandu, Nepal and is actively involved in various relief efforts. She recognizes the need for encouragement at this time, and has seen the positive impacts of such encouragement first hand.
"In this horrendous hour of need what the people of Nepal needs to know, is that they are not alone! We are all thinking of them and they will get through this! People need to work through this and support from all over the world will definitely help their healing process along."