Chiang Mai, the Northern Thailand town known as the, "Rose of the North," hosted its 39th Annual Flower Festival this past weekend, Feb. 6-8. The weekend provided an around-the-clock feast for the senses for tens of thousands of local and international visitors.
Weekend highlights included the opening ceremonies, the Miss Flower Blooming Beauty Contest, a parade, concerts, performances, demonstrations, floral exhibitions, garden displays, award ceremonies, and a walking street lined with local food and handcraft stalls.
The festival kicked off on Friday with the opening ceremonies and the setup of festival grounds at Nong Buak Haad Park.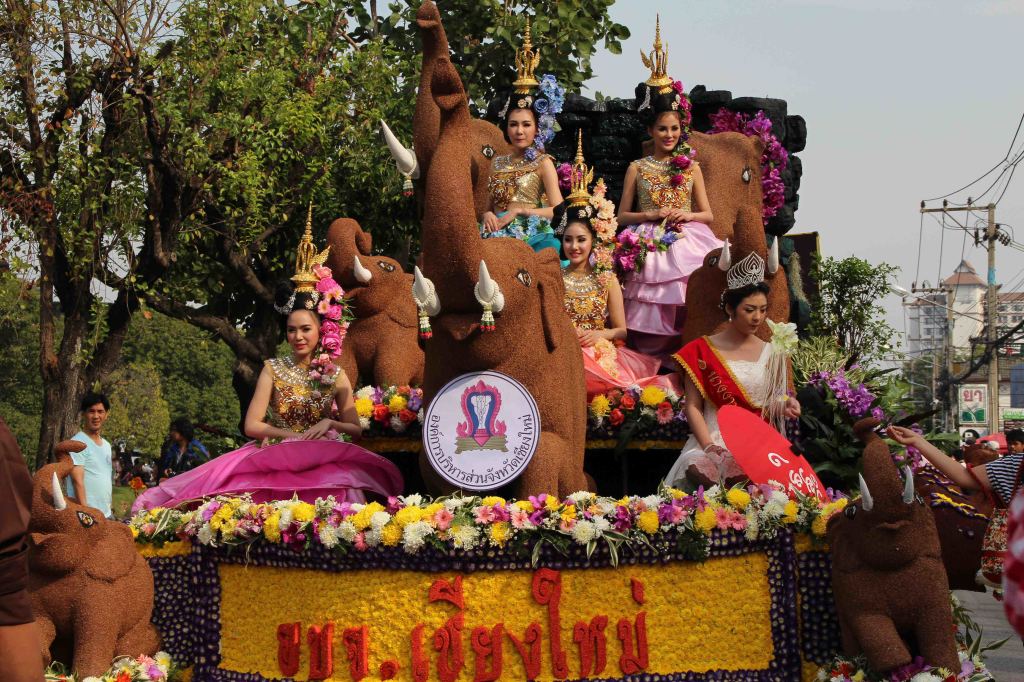 Saturday morning's parade served as a major attraction during the weekend, drawing thousands of local and international visitors to the 2-mile parade route. This year's parade boasted 28 floats with detailed and colorful displays made almost entirely of flowers, grasses, seeds, and other organic materials. Scattered between the floats were dozens of walking groups including marching bands, dancers, and musicians.
The main festival grounds provided visitors with the opportunity to appreciate the 28 floats up close and personal. Here, the streets were lined with numerous food, handcraft, and clothing stalls, as well as exhibitions of a large variety of orchids, trees, and other plants. A stage in the park provided theatrical and musical performances throughout the weekend.
The historic Thapae Gate served as another central hub during the festival, where a nightly light display and concerts were held.
According to the Tourism Department of Thailand, the Chiang Mai flower Festival has been named the 2015 flower festival of the year, living up to the city's nickname, "Rose of the North."
The flower festival typically takes place during the first week of February. Check the Tourism Department of Thailand website for details of upcoming festivals.