Māori Youth Seek Future Media Careers
Transportation, tourism, technology, and media have made the world and its many cultures more and more accessible. With ever increasing globalization comes the spread of a dominant set of values, language, and customs.
Youth, educational institutions, and media organizations around the world are seeking ways to use technology resources to document and celebrate their cultural knowledge and identity (click here to read about media efforts in Alaska Native communities).
The Māori of New Zealand began facing this concern decades ago with a dramatically decreasing population and a severe loss of language. Through advocacy, activism, protests, and courts, they achieved a Māori language education system, as well as a strong language and cultural presence in radio and television.
Many of today's university students are the product of those accomplishments. They are students who were brought up immersed in language and culture at school, and watching television programming in the Māori language.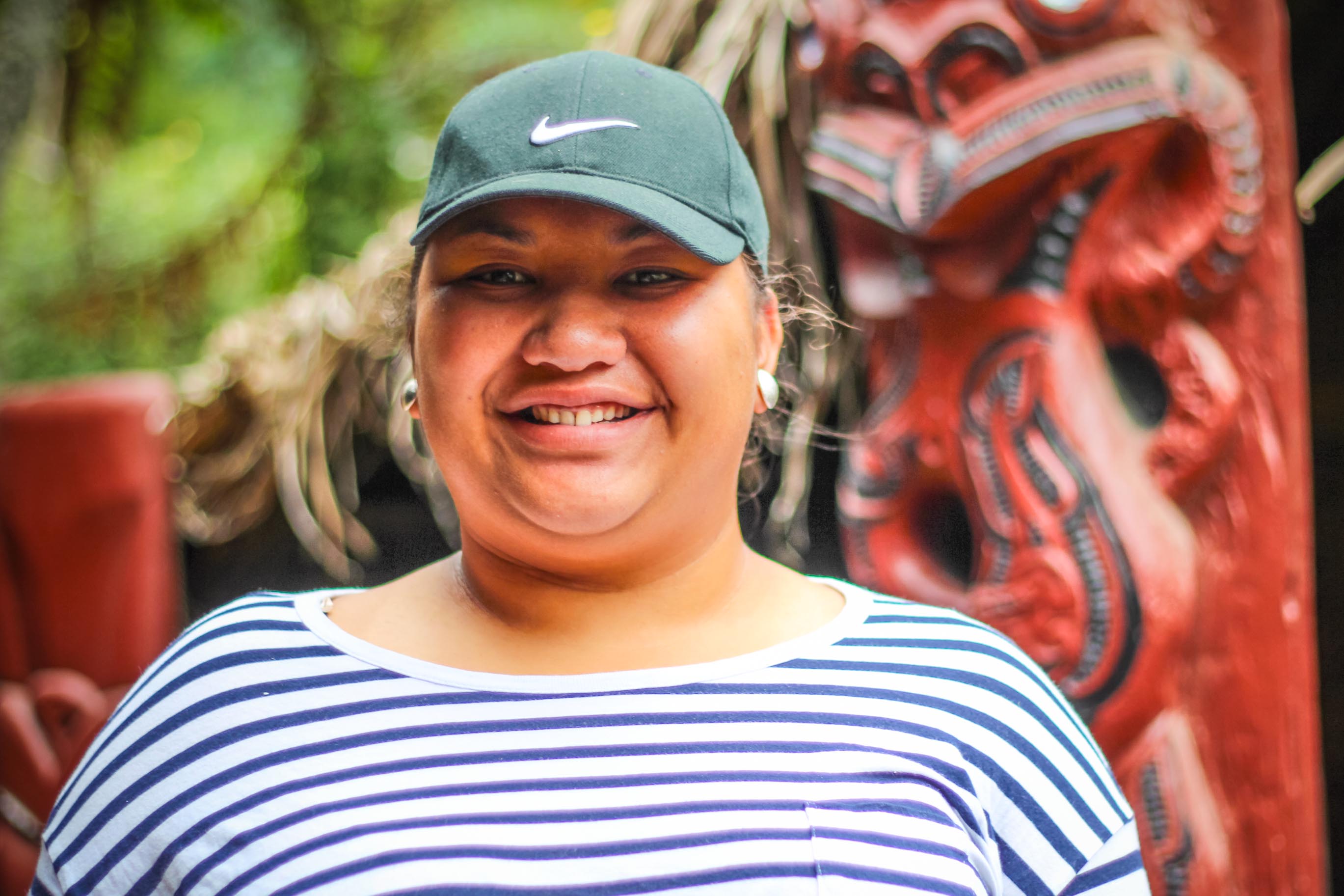 Te Taiawatea Kingi
Taupo and Rotorua
---
Te Taiawatea Kingi has always been drawn to the spotlight and all things Māori. She recalls acting in many plays as a child. One of her favorite childhood memories is one of playing around in a cut-up cardboard box resembling a television, pretending to be a presenter for Māori Television.
"We grew up seeing it on TV," Kingi explains.
Kingi's interest in technology and media continued through to high school. When she was enrolled in boarding school, she asked her family for a computer for her studies.
"Well, I didn't actually need one, I kind of lied. In fact, we weren't allowed to have them at school," Kingi confesses with a laugh. Owning a computer exposed her to the creative and technical side of media. She started tinkering with photo slide shows and short videos. She prepared media presentations of family and cultural gatherings just for fun.
She was hooked.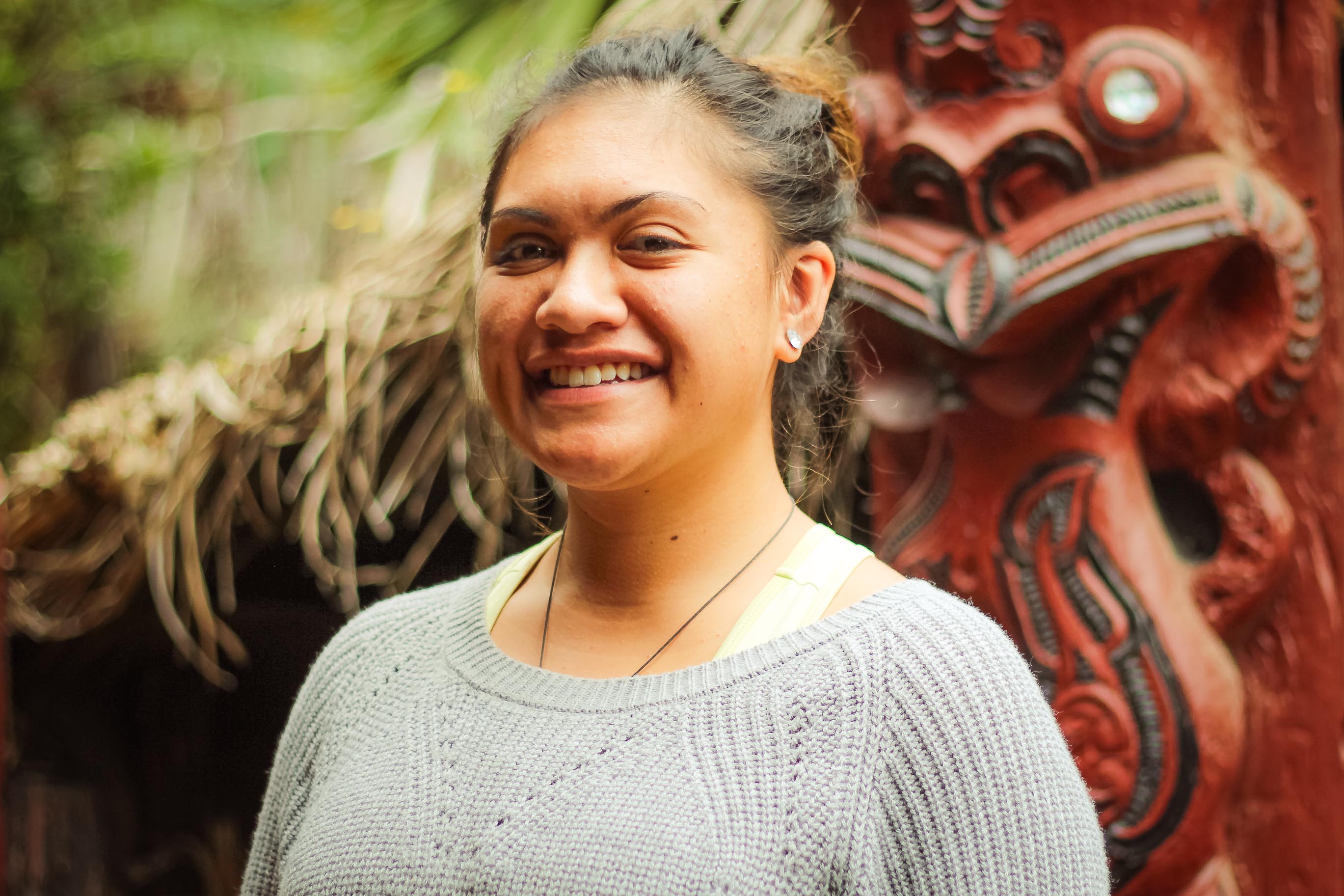 Waimihi Rota-Matchitt
Te Kaha, Bay of Plenty
---
"My friends know me as the Māori girl," explains Matchitt. She sits on the stage at the Mitai Māori cultural village, a cultural and educational tourist attraction. Matchitt has worked here for several years, demonstrating and performing the Haka (traditional dance).
Her family likes to tell a story about when her mother first dropped her off at her kohanga (early childhood 'language nests') when she was little. She clung to her mother and cried, resisting joining her new classmates. Yet when it was time to dance, she gained confidence and enthusiasm, and joined the Haka. From that point onward, she was fine. From a young age, Matchitt was passionate about and comfortable within her culture.
Years later, she and her friends were hanging out, and she began mimicking a presenter she'd seen on a Māori television program. She was only joking, but he friends encouraged her to think seriously about television work, as she seemed a natural fit.
Pursuing Māori Media studies would enable her to do what she loved: embrace all things Māori and teach others about her culture.
---
"Technology is everything. Honestly, it's everything. Facebook, Snapchat… that's what people live off of these days."
-Te Taiawatea Kingi
---
---
"Technology is just a part of your everyday life. You know how you need sleep? It's like you need to go on the Internet."
-Waimihi Rota-Matchitt
---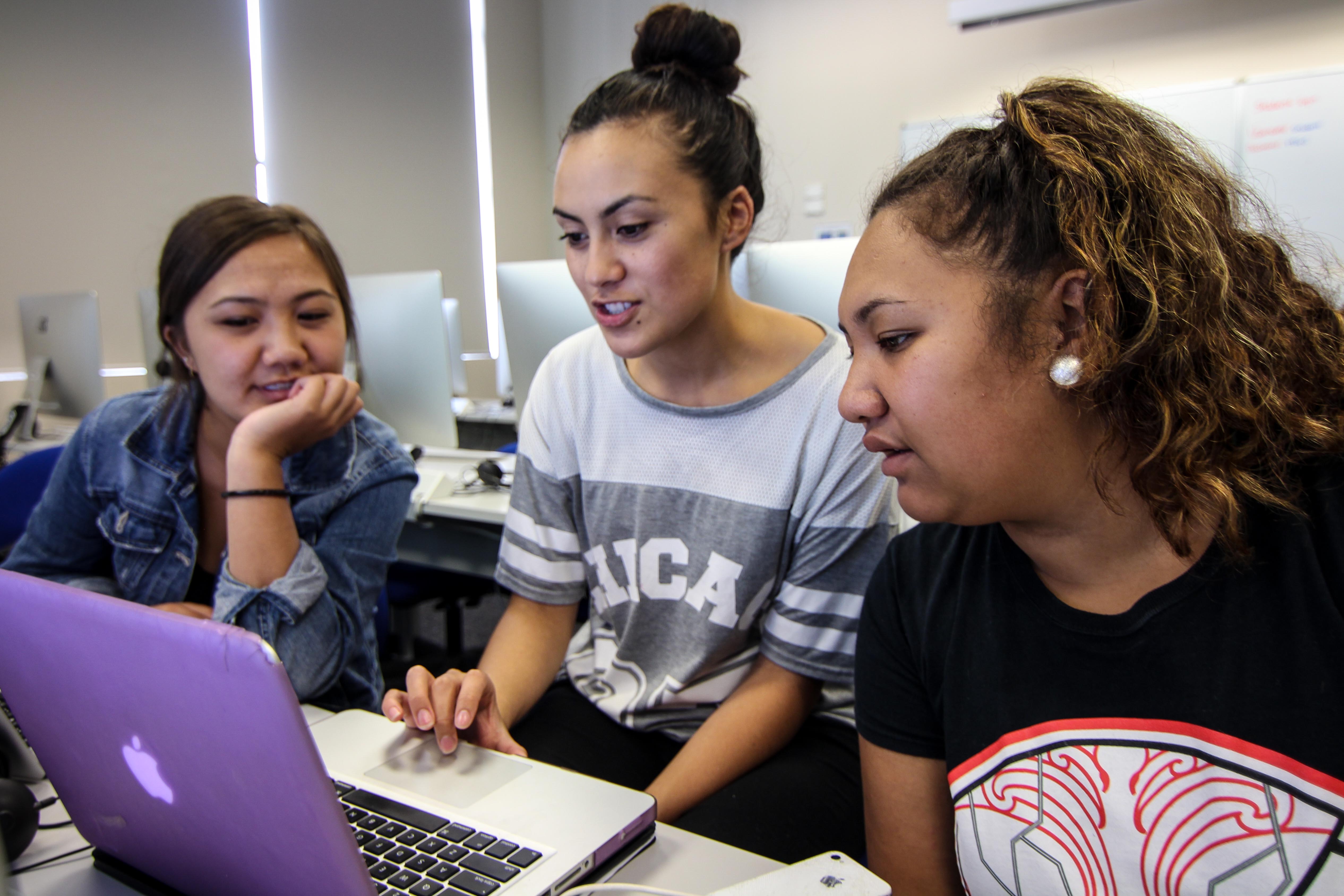 Kingi and Matchitt are now second year students at Auckland University of Technology (AUT), where they study Māori Media. This semester, they are making short films, and chose to create a documentary about Tetahi Ke Tua, the Māori student association they both belong to.
After college, Kingi is considering becoming a teacher. She recalls her first exposure to developing media in high school, and believes that an earlier exposure could motivate even more students to explore and document their culture through media.
Matchitt initially pursued Māori media in hopes of developing television programs based around cultural knowledge and video interviews with elders. However, her university studies have exposed her to many more aspects of media development, and expanded her options. "I don't know what I want to do, now," she admits. The possibilities, she explains, seem unlimited at this point.
Dr. Ella Henry is the senior lecturer of Māori Media at AUT. She played an active role in the advocacy for Māori language in the education system and in broadcast media. Now, she is teaching the young minds who are a product of those accomplishments.
"Having that sense of strength of identity and self confidence in their Māori identity, as well as being students of our Māori language and culture means we have a generation of Māori who I think are much better placed to be able to move into the future more confidently and reinstate a number of those cultural strengths that we lost over the last 170 years of colonization," explains Henry.
AUT students showcased their final films on campus last week. Kingi and Matchitt hope to post their final documentary and video trailer online in the near future.